Hello Wellness Fam!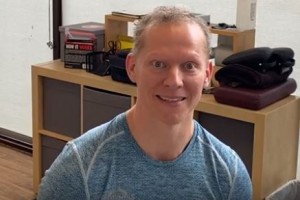 It's been quite a week for all of us. We've been keeping constant watch in "command ops" to make sure we are doing every single thing we can to remain open and able to provide essential care to our patients through these challenging times!
Please see the video here for FULL explanation of why our care has been deemed essential by governing boards and local authorities, and honestly to learn some of the cool science behind chiropractic care that many are not aware of:
Wellness Update: We're Still Here For You
The cliff notes explanation is that chiropractic care is proven to help people need less hospitalizations and medications, so it's crucial we keep providing our care so those things can remain as open and ready to provide their care to those infected and struggling. Put in another way, when we stay open it helps them stay open to those who need them!
From that, it's then crucial you know we are taking every recommended precaution and MORE to keep everyone safe and healthy here at Wellness Revolution. Those are all explained in the video as well, but in short they look like this:
Spacing everyone out so never more than 10 people at a time in waiting area
Special entrances, special adjusting rooms, special staff procedures for those that are immunocompromised or immune challenged
Toys have been removed at this time (crayons and fresh coloring sheets available)
Constant cleaning and safety precautions followed to a T
Additionally we have provided all sorts of educational and health resources for you and your family! You can find this information on our Facebook page and in office at the Lending Library!
Please click on over to our Facebook page to see our videos and get all of that amazing information and education!
We're all in this together, and we'll all get through this together!
Be well,
Your Wellness Team