Sports Chiropractic
at Wellness Revolution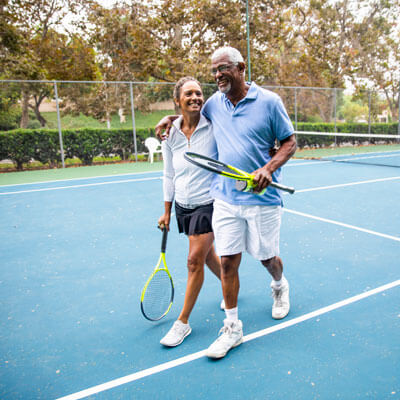 Dr. John has worked with many professional athletes over the years, and he understands the biomechanics of the body in terms of optimizing performance. But you don't need to be an elite athlete to experience the benefits of sports chiropractic care. At Wellness Revolution, we treat weekend warriors and everyday athletes with the same care and skill professional athletes receive.
Perform Better and Heal Better
Removing the interferences in your nervous system helps your body function at its highest potential, which is important for any athletic endeavor. With regular chiropractic care, we can help your body work the way it was intended to work—and when your body is functioning correctly, you'll be able to optimize your performance and play with fewer injuries.
Chiropractic care also helps with healing if you have been injured playing sports. By restoring the proper alignment in your joints and removing nervous system interferences, your body can heal itself properly. Think of it like setting a broken bone—a broken bone needs to be set, so it can heal in the correct position. Similarly, we need to restore the normal position of your joints, so they can heal in the correct position.
Many times, injuries are left untreated, and the body compensates for the weakened area, which leads to even more misalignments and problems in the future. That's why getting care as soon as possible after an injury is important.
We Treat Extremities
Many people think of chiropractic care as something reserved for the neck and back only. But every joint can be optimized through chiropractic adjustments. Dr. John is a Certified Chiropractic Extremity Practitioner (CCEP), and works with many shoulder, knee and ankle conditions. Most of our patients receive some type of extremity adjustments as part of their care, whether they're athletes or not. We're one of the very few practices in the area to provide extremity work.
Let Us Help You Improve Your Game
We know how important it is to get physical exercise, both for your body and your overall well-being. We'd love to help you get the most out of your sports and athletic activities! Contact us today to schedule your first appointment.
CONTACT US »

Sports Chiropractor Little Rock AR | (501) 821-6934