Pregnancy Chiropractic
at Wellness Revolution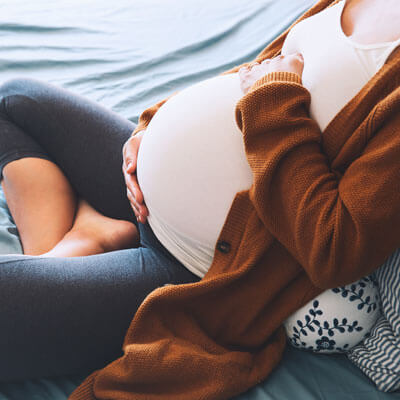 Pregnancy is a special, happy time for moms-to-be, but also comes with additional stress. Your body (and your life!) undergo tremendous changes in a short period of time, and all of these changes affect your nervous system.
Safe, gentle
chiropractic care
can help restore nervous system function, reduce pain and even help reduce delivery time.
Giving You the Birth Process You Want
Dr. John at Wellness Revolution has advanced training in pregnancy chiropractic care, and he puts all his skills and training toward empowering you to have the birth process you want. He's certified in the Webster Technique, which decreases uterine constraint by balancing the sacrum and pelvic ligaments. This essentially creates more space for the baby to grow and get into a more efficient position for childbirth.
When there are interferences in your nervous system, it can affect hormone regulation. Using Insight™ scans, we assess your heart rate variability (HRV) and help correct it through chiropractic adjustments. This helps pregnancy hormones, such as relaxin, work more efficiently.
Our adjusting techniques are safe and gentle, and designed specifically for your comfort. Dr. John often uses side posture adjusting, but we can adjust you in whatever position is comfortable for you. Many Little Rock chiropractors refer their pregnant patients to us because Dr. John has the experience and expertise to give moms-to-be the best chiropractic care possible.
Reducing Delivery Time
Our techniques reduce your physical discomfort and neurological stress, and optimize hormone regulation. All this contributes to providing a more comfortable state for your baby to grow and develop in—after all, your nervous system supports your baby too. In addition, regular chiropractic care throughout pregnancy has been shown to reduce delivery times by nearly 25%!
The birth process itself is tough on Mom's body, and reducing labor and delivery time makes it much less stressful and easier to recover from. We also like to see new moms as soon as possible after giving birth, so we can help restore their pelvic alignment and neurological function, helping them feel better and have the energy their new little ones demand.
Get Started Today
Starting regular chiropractic care early in your pregnancy will help maximize the benefits of care, for both you and your baby. But it's never too late to start! Contact us today to learn more or book your appointment.
CONTACT US »

Pregnancy Chiropractor Little Rock AR | (501) 821-6934