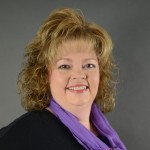 FREE EVENT with Dr. Sonia O'Donnell McGowin!
Join us on Thursday, March 7th from 6:30-8:30 pm!
Dr. Sonia is a chiropractor as well as a MAPS and DAN! doctor. She is a graduate of Cleveland Chiropractic College in Kansas City and practices in Jefferson City, MO.
For 14 years, she was the Deputy Director of Outreach Services for the Judevine Center for Autism (now called Easter Seals Midwest), working with hundreds of children across Missouri. Dr. McGowin is a nationally recognized speaker, who also has the perspective of a parent of a child who had some unique challenges as a young child.
Her practice focuses on autism spectrum disorders, ADD/ADHD, gastrointestinal issues, and complex learning disabilities.
We are so excited to be hosting this event and we can't wait to see you there!
Please sign up for this event HERE as seats are limited.
Check out the event page: Is Sick The New Normal?